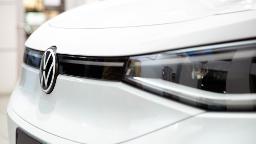 In May, the ransomware attack that forced a
six-day shutdown of Colonial Pipeline
— a key East Coast line that delivers gas to millions of people — brought the scary situation to the forefront of people's minds. Days later, food processor JBS USA also
suffered a cyberattack
, which affected servers supporting its IT systems.
The uneasy trend continued in June, with several high-profile companies like McDonald's and Peloton revealing they, too,
were targeted by hackers. These incidents highlight the growing need for
cybersecurity professionals
, a space that's facing a skills gap.
Brett Callow, a threat analyst at cybersecurity software maker Emsisoft, said losing control over source code could be problematic for EA's business.
«Source code could, theoretically, be copied by other developers or used to create hacks for games,» Callow said.
An EA spokesperson said «no player data was accessed, and we have no reason to believe there is any risk to player privacy. Following the incident, we've already made security improvements and do not expect an impact on our games or our business.»
McDonald's
The burger chain said in a statement that an investigation revealed a «small number of files were accessed,» some of which contained personal data like emails, phone numbers and addresses. McDonald's is contacting affected customers and regulators in the two areas and said that payment information wasn't accessed.
Peloton
Volkswagen
More than 3 million customers or shoppers had at least basic contact information stolen from an outside company that worked with the automakers, according to VW. That data included phone numbers, email addresses, postal mailing addresses and in some cases, vehicle identification numbers.
«We regret any inconvenience this may cause our current or potential customers,» VW USA said in a statement. «As always, we recommend that individuals remain alert for suspicious emails or other communications that might ask them to provide information about themselves or their vehicle.»